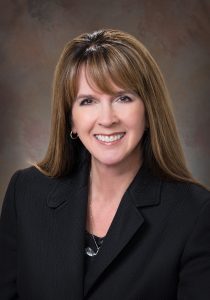 One year ago, Modesto City Councilmember Kristi Ah You suggested we should allow homeless people to camp in designated areas, including places like Beard Brook Park. Today, Beard Brook Park is surrounded by a chain link fence and hundreds of Valley citizens are facing yet another winter with nowhere to go.
Virtually paralyzed by the problem, the City of Modesto has been unable to offer solutions other than futile anti-camping ordinances and repeated sweeps and busts that have come to look eerily like an Obsessive-Compulsive Disorder.
Stanislaus County, which now has resources for homelessness into the millions of dollars, seems stuck in the cogs and gears of the "Focus on Prevention," a program with a title that seemed from the very beginning to be in denial of the burgeoning homeless population we confront every day.
Investing in prevention of homelessness is like investing in a plan to plot a new course for the Titanic. How do you "prevent" present realities? Homelessness is not a future forest fire we can prevent by calling on Smokey the Bear—it's a growing conflagration. What we need are firefighters and we need them now.
Last year, we speculated that it was very likely the homeless people who lived through the winter of 2016 would be homeless again this year. It now looks like that's going to happen, with even more homeless people in Stanislaus County this year than last; the 2017 homeless count registered over two-hundred more people without shelter than in 2016.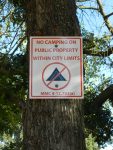 Just recently, at least a few California cities are finally beginning to react to the undeniable realities of a growing population of people with nowhere to go. In part because of a disturbing increase in cases of Hepatitis A, San Diego officials opened the city's first permitted homeless camp just last Monday. Oakland will open two permitted camps within the next few weeks.
Objections to allowing homeless people to use tents feature a familiar litany of complaints about trash, crime, and needles. But anyone capable of an honest appraisal can find trash, crime and needles in any poor neighborhood in the Valley.
Yes, homeless camps would have to be supervised, policed, and regulated, but at least the concentration of people would be easier to monitor than the current diaspora of refugee citizens into every available public space.
Public officials say they are overwhelmed by complaints about homeless people, but why should they expect anything else? Refusal to react to homelessness with anything other than demonstrably failed policies and programs amounts to a pathology of denial.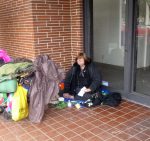 It's virtually inevitable that as the homeless population grows, there will be more outbreaks of Hepatitis A, more and more problems with human defecation, trash, needles and crime, and more and more depreciation of business and residential values. There will also be more and more costs associated with the inevitable busts, sweeps, hospitalization, and sanitation. While long-term housing options are the only real solution for homelessness, until housing is available, we need better policies now.
The president of a San Diego charity for the homeless said it best when agreeing that homeless camps are only a temporary solution:
"But what do people do in the meantime? Die in the streets?" he said. "There's got to be a starting point."
Continuing to argue that we're all better off denying homeless people a place to camp is like arguing we're all better off with a growing population of people living in our parks, streets, parking lots, and store fronts. It's a form of denial that becomes more and more costly the longer it's maintained.