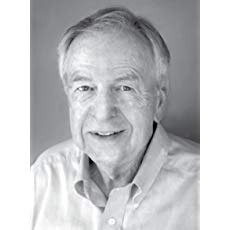 From the very beginning of the establishment of first-rate health care in Modesto, Doctor Charles (CV) Van Allen's Mayo Clinic credentials provided guidelines for the highest medical and ethical standards.  He was a founding member of Modesto's non-profit Memorial Hospital, today known as the Memorial Medical Center.
Over the years, Dr. Allen has written periodic educational OP/ED pieces for the Modesto Bee about the state of health care in the United States. Like many, he has lamented escalating costs, the declining quality of care, and the spread of misinformation about how  health care works.
This year, the misinformation became too much, mostly because of Jeff Denham's uncanny gift for creating blizzards every other summer, even if they're blizzards of lies.
So when Dr. Allen received a Jeff Denham mailer that stretched, "the truth beyond belief into actual lies that need reply," he didn't hesitate. He replied with a systematic rebuttal of Denham's lies informed not just by a doctor's highly qualified expertise but by with a conscientious citizen's high regard for truth. It's a must-read.
Most anyone who's experienced health care in any other industrialized democracy knows first-hand that our own health care system isn't just absurdly expensive, it's needlessly cumbersome and confusing. But this is the health care system Jeff Denham and his Republican cronies insist on maintaining.
Denham's biggest lie, that a single-payer system would cost $32 trillion, is so stunningly preposterous that one can only admire his audacity in spreading it. As Dr. Allen points out, today's current annual cost of health care is $3.2 trillion. Eliminating overhead in the form of advertising, bureaucracy and unjustifiable profits can only reduce costs. Dr. Allen estimates that if we transitioned to a single-payer system, we would end up paying about 30 percent less than we do now—a savings of just over a trillion dollars per year.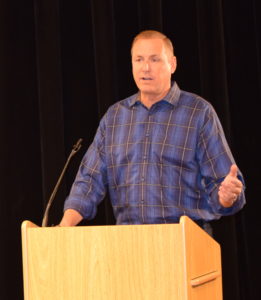 But like members of his party in general, the thought of affordable and effective health care scares Jeff Denham because such a thing would eliminate some of his biggest donors. After all, Jeff Denham at last count had received $136,250 from pharmaceutical companies alone, and all he had to do was make sure American citizens can't negotiate drug prices like people do in every other democratic nation.
During his debate with Josh Harder last Saturday, Jeff Denham repeatedly said, "Don't take my word for it." Fortunately for Valley citizens, Dr. CV Allen didn't take Denham's word on health care. Instead, he responded with an act of public citizenship typical of a man who has spent a lifetime dedicated to his community.
As for Jeff Denham, his word on water is no better than his word on health care. The congressman who says he's, "against the Delta Tunnels," voted in Washington DC to prohibit lawsuits against the Delta Tunnels and the California Water Fix. In fact, all Jeff Denham has done to protect his constituents' water is attend a rally in Sacramento, then brag about it.
But don't take Jeff Denham's word for it, check the record. And while you're at it, thank Dr. Charles (CV) Van Allen for his lifetime of exemplary citizenship.