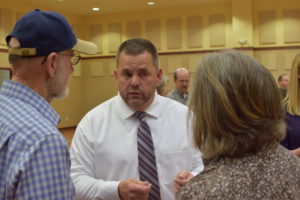 Ted Howze, candidate for California Congressional District 10, just can't win. He has to be wondering why he's suddenly a Republican fall guy, even after checking all the boxes in the Donald Trump playbook. Serial liar? Got it covered. Sympathy for racists? Loads. Conspiracy theories? On it.
So why the blowback from the party of Trump? Why condemnation and withdrawal of support from the likes of Kevin McCarthy and David Valadao?
It could be because Ted's late on the new fashion trend. Apparently, the Party of Trump, at least for now, has discarded the white robes and dunce caps for the militia look — combat boots, camouflage, and boonie hats. Maybe Ted's just not au courant with the new look.
Then again, Ted hasn't had much trouble looking like Trump on social media. For whatever reasons, Donald Trump can get away with accusing a former congress member and current-day talk show host of murder, linking an elderly victim of overzealous policing to Antifa, and sending out doctored videos in an attempt to dodge charges of racism. But Ted? Even after a frenzy of deleted Facebook posts, he's still scrambling to dodge charges of racism, intolerance, and xenophobia.
Unfortunately for Ted Howze, it looks like things are only going to get worse.
After another frenzy of deleted posts, Howze has left one up that disparages welfare recipients. According to the Modesto Bee,
"It says that the federal government is,  'pleased to currently be distributing the greatest amount of food stamps ever in our nation's history.' Beside it is an image of a bear with text saying the National Parks Service asks us 'Please do not feed the animals as the animals may grow dependent on these handouts and not learn to take care of themselves.'"

"Makes you think," wrote Ted, reportedly.
Mocking welfare recipients goes way back in time, but it leaves Howze in a precarious position, at least rhetorically. Ted Howze is a large animal vet — think horses and cows. Much of his business over the years was with dairymen, most of whom are among the most subsidized businesses in the Valley. Yes, that's right — most dairies are on some form of the dole and have been for as long as anyone can remember.
In fact, Stanislaus County, which Howze hopes to represent in congress, is third overall in California dairy subsidies, pulling down $76,452,615 from 1995-2019, just behind nearby Merced County, at $88,817,101. Tulare County is number one at a whopping $111,518,140.
Whereas the average food stamp recipient gets around $131 a month, your local dairyman does a lot better. Just consider Durrer Dairy, which is hosting a Ted Howze fundraiser later this month.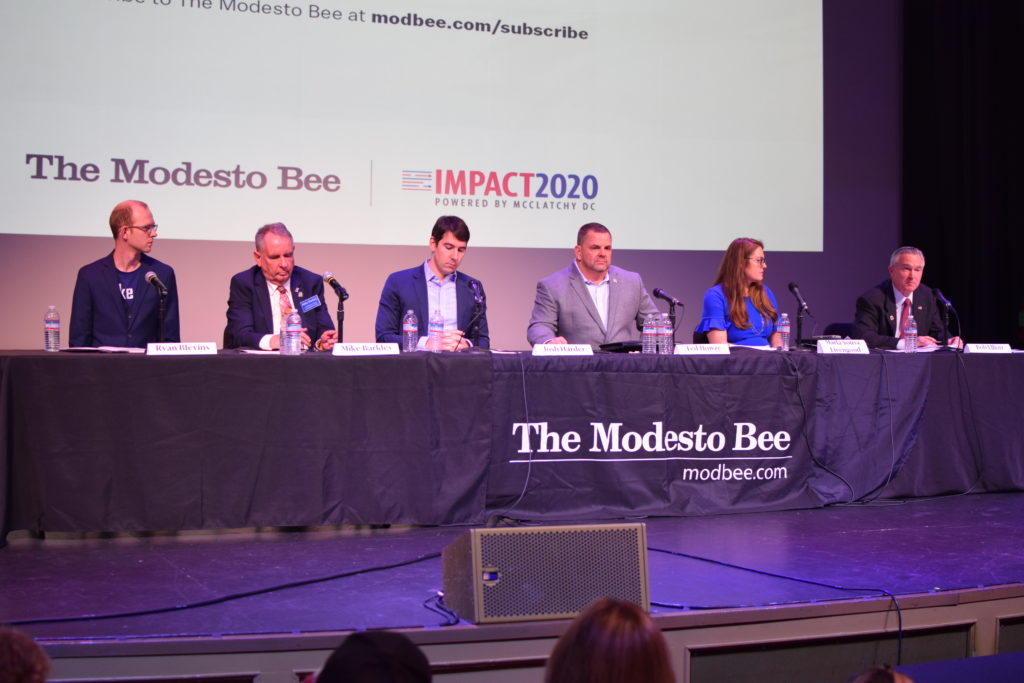 Durrer Dairy, far down the list of subsidized dairies in Stanislaus County, hauled down a cool $598,887 in USDA subsidies from 1998 through 2019. Admittedly, that's only a little over $28,000 a year, but it's probably enough to cover the hors'd'oeuvres and wine tab for one of the fundraisers the Durrers routinely hold in their party barn west of Modesto. It's also more than the annual incomes of many of the Valley's hard-working poor.
Ordinarily, double standards and hypocrisy wouldn't be a worry during the era of Trump. Donald's people are perfectly happy to kick poor folks when they're down and all in favor of the rich getting richer, even when tax dollars are footing the bill.
But lately, Howze can't seem to do anything right. He's taking far too much flak from fellow Republicans like McCarthy and Valadao, and it's hard for some observers to figure why. The most likely explanation is the realization among California Republicans that the party has no future if it remains captive to the orange menace in the White House.
That was Stanislaus County Supervisor Kristin Olsen's conclusion in 2018, when the California Republican Party was submerged under what she called a "blue tsunami."
"…the Republican Party promoted by Donald Trump" has lost its way. "The Grand Old Party is dead – partly because it has failed to separate itself from today's toxic, national brand of Republican politics." She continued with,

"Individual Republicans are good, conscientious people dedicated to serving their communities, but they belong to a brand and a national party that is toxic and growing more toxic by the day."
Coming after a brutal Republican defeat at the polls, Olsen's message had to send a tremor of apprehension through the likes of Kevin McCarthy, especially given David Valdao's loss to Democrat TJ Cox in CA-21, just a hop and skip away from McCarthy's 23rd District.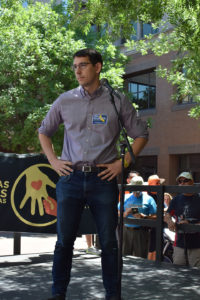 Veteran pols like McCarthy know that "toxic" in politicians' talk means,  "can't win." As cynical and calculating as Vegas oddsmakers,  McCarthy and friends have always been far less concerned with ethics and morals than with winning. And when they looked at Ted Howze's chances of winning, they decided there were better places for their campaign money — that's the real reason they're dumping toxic Ted.
With front row seats to the Trump presidency, McCarthy and company have realized that if Donald Trump had been captain of the Titanic, he'd have sold the life boats before leaving port, sunk the ship before it hit the iceberg, and escaped drowning on a Russian trawler. Then he'd have tried to collect on the insurance policies he took out just before boarding.
None of this is comforting to California Republican party members riding on Trump's ship of state, even though they're still traveling first class. The smartest have already started looking for life preservers and whatever else might float.
As for toxic Ted Howze, he's still in full Trump mode, gambling that the polls are wrong, whining about fake news and local media, then doubling down on the Trump playbook of race baiting, scapegoating and hate-mongering. And when he loses to incumbent Josh Harder, he'll just come up with yet another wild conspiracy theory, then see whether he can find new ways to keep taking advantage of government handouts. There's always an angle; he just has to find it.