Ever since Modesto Irrigation District (MID) proposed selling water to San Francisco more than ten years ago, the topic of sales has been fraught with political peril. The  prospect of selling local water to San Francisco brought about changes on the MID Board of Directors and served as a warning notice that peddling MID water to outsiders was political suicide.
No such peril existed for the nearby Oakdale Irrigation District (OID), which routinely sold water to distant buyers like Westlands Water District.  With few exceptions, OID customers seemed content to trade water for money, especially when OID farmers were getting irrigation water at rates below the cost of delivery.
OID sales began running into trouble when some parties objected to the water "transfers" on legal grounds. Once in court, the water sales were found to be in violation of provisions of the California Environmental Quality Act (CEQA) and the sales program ran aground.
More recently, a fuss ensued when Mapes Ranch sold so-called "tail water" to buyers outside MID. Mapes Ranch is within MID boundaries and receives MID water that makes its way there via canals that serve farmers east of the Mapes Ranch. The tail water is the result of runoff or under-utilized water. Due to a 1980s agreement, the Mapes Ranch is free to use this water in most any way it sees fit. In 2022, Mapes Ranch saw fit to sell 6,800-acre feet for over eight million dollars.
Critics of the sale pointed out that MID customers received no benefit from the commodification and sale of this water, and asked pointedly why MID permitted that much "excess" water to go unused for public benefit in the first place. It's a good question.
Today, another proposed MID sale has again stirred controversy. The current proposal is to sell MID water to farmers outside MID boundaries in eastern Stanislaus County. Critics of the sale say the asking price for the water — $80 an acre-foot, dropping to $60 after the first foot — is far too low. They say these same eastern Stanislaus County farmers pay $200 an acre-foot for OID water when it's available.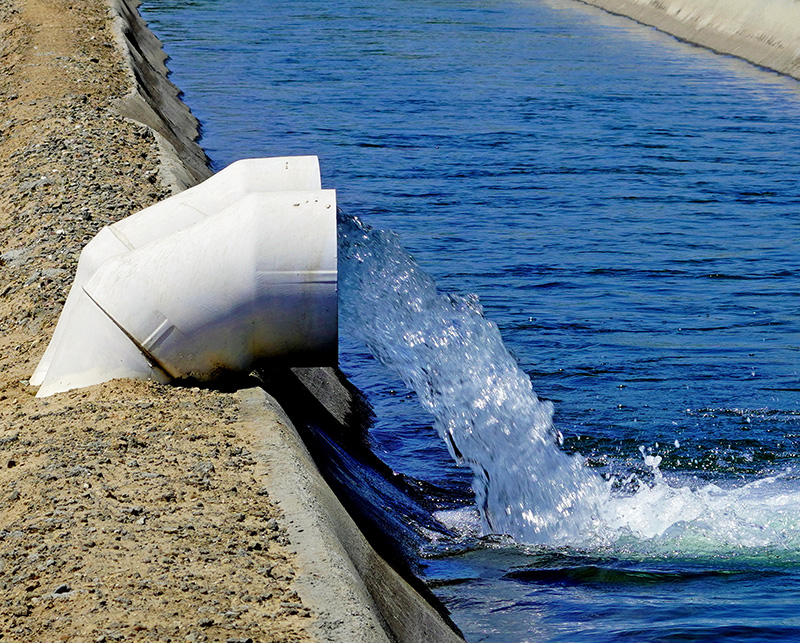 Supporters of the sale say selling surface water to groundwater-dependent farmers within the boundaries of the Modesto groundwater basin makes sense because it helps the district comply with California's Sustainable Groundwater Management Act (SGMA), which penalizes districts that fail to attain sustainable groundwater levels. They argue that utilizing surface water in lieu of groundwater helps protect local aquifers and the Modesto groundwater basin.
There are valid points for both sides. Those who would price water beyond the ability of local buyers to pay are clearly willing to sell that water outside local basins and aquifers. In so doing, they risk intervention by the state as it demands every district in the state achieve groundwater sustainability. It's clear enough from failing wells on Stanislaus County's east side, including on property within OID, that local basins and aquifers are overstressed.
Those in favor of selling water at prices favorable to local buyers argue that is one tactic for achieving groundwater sustainability under the strictures of SGMA. The key to this argument is a long-term plan for sustainability. The truth no one wants to admit openly is that we've already learned farming on Stanislaus County's east side is unsustainable at present levels. It's clear that much of the groundwater-dependent acreage there will have to be reduced.
When opposing sides offer valid arguments, the usual best outcome is through compromise. The chief benefit to the public is sustainability and even if it weren't, the state requires sustainability or it will intervene.
MID Directors need to raise the price to east side farmers enough to mollify critics but not so much as to discourage buyers. The east side aquifer needs relief from over-pumping and the coming Sierra snowmelt offers relief, albeit temporary. The hard fact is that over the long term, thousands of acres of east side orchards will have to revert back to range land.
Keeping water local in wet years makes sense, but no one should think it's a permanent solution. It's a band aid for a hemorrhage.