Republican candidate for congress Ted Howze says the appearance of racist and hate-filled comments over a fourteen-month period on his Facebook and Twitter accounts was due to his "middle-aged" misunderstanding of social media — nothing more than a new-tech generation gap.
"Like many folks in my middle-age group, I learned the very hard lesson to never allow anyone access to social media accounts or passwords," Howze said in a statement. "I made the mistake of allowing others access to these accounts unknowingly — and I am angered, horrified and extremely offended that these ugly ideas were shared or posted by those individuals several years ago."
Setting aside the likelihood that hateful posts on accounts he continued to use and post on went unnoticed by Howze himself for well over a year, how probable is it that none of his many followers brought the comments to his attention if, as he says, they were, "views I do not hold and do not tolerate"? Is it just coincidental that the comments stayed on his accounts for fourteen months until he declared he was a candidate for congress in March of 2018, when they were deleted?
The posts on social media aren't the only case when Howze's views and judgment seem more than just questionable. After Turlock native Josh Harder defeated Jeff Denham in the 2018 race to represent California Congressional District 10 (Howze had been eliminated in the primary), Howze claimed there was widespread voter fraud in the election and Harder's win was, "statistically impossible."
"It is our team's mission to follow up on this investigation as soon as the new data becomes available and conduct an extensive field investigation to document the fraud. Once confirmed, I will be petitioning the Trump Administration's Department of Justice to investigate the voter fraud conducted in a Federal Election," wrote Howze.
Not surprisingly, Howze never presented any evidence of voter malfeasance, almost certainly because his theory about how the fraud was accomplished involved hundreds of illegal voters scurrying from polling place to polling place, madly casting ballots under assumed names and then dashing off to do it all over again.
The probability of a conspiracy involving so many players is about as likely as a person failing to notice hate-filled posts on his own social media accounts for fourteen months, but, ohhhh…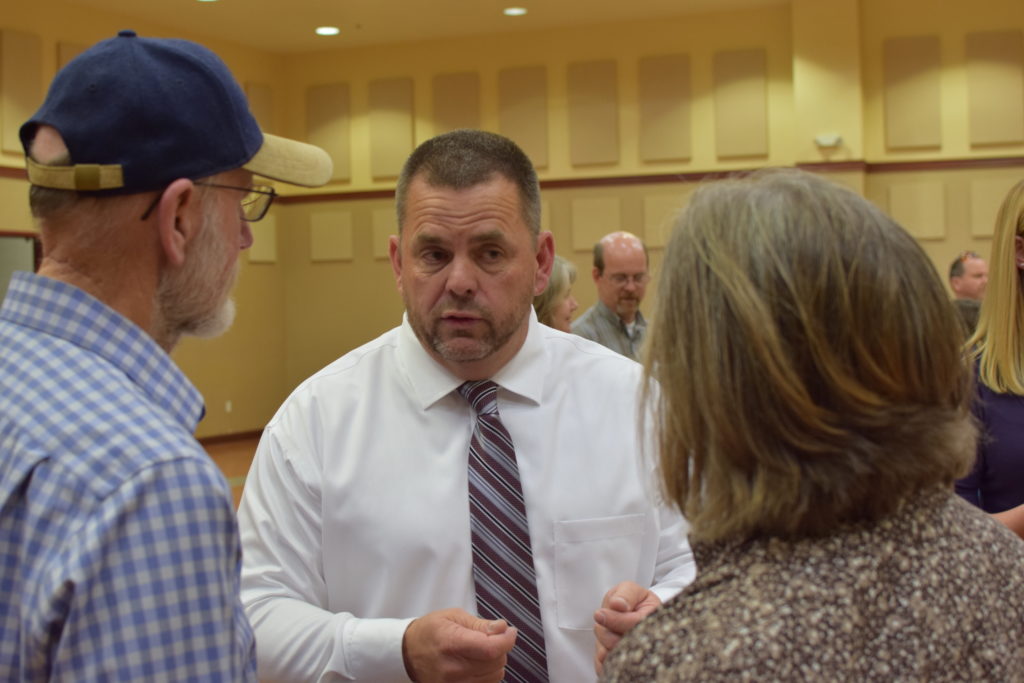 Howze seems worried about the posts, but he shouldn't be. His credibility isn't much of an issue anymore. During his last debate with Josh Harder, Howze was caught in a falsehood too big to paper over with feeble excuses.
At one point in the debate, Howze accused Congressman Harder of ignoring a World War II veteran's pleas for help with a health problem. Harder immediately interjected, saying loudly, "That's a lie." It was a lie — or, at best, an egregious falsehood.
Modesto Bee reporter Kevin Valine investigated the claim and found that the veteran in question had never asked Harder's office for help.
"We never contacted Harder's office," said Sherrie Satariano, the veteran's daughter.
Instead, they had asked for help from American Veterans First. The story about Harder's refusal to help apparently came second-hand from a Howze supporter who works there.
In that same February debate, San Joaquin County Supervisor Bob Elliot, a Republican, accused Howze of misrepresenting his place of residence as a home in Turlock. Elliot gave the Bee the results of an investigation that he claimed showed Howze actually lives in a gated community in Stockton.
When a Bee reporter questioned close neighbors of the house in Turlock, three said they believe no one lives there, a fourth wouldn't comment, two said the house was occupied, and one said Howze lives there. Is that one for seven, or three for seven? Maybe Howze can offer another analysis of the probability that half a person's neighbors believe the house he claims to live in is unoccupied.
Ted Howze has written that Josh Harder's win two years ago was, "statistically impossible." Given the fact pattern of his campaign so far, maybe he can tell us the statistical odds that he's a truthful person, or maybe — according to the numbers — he's just error-prone.